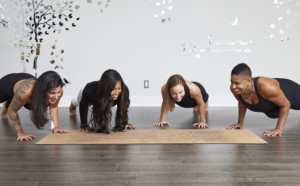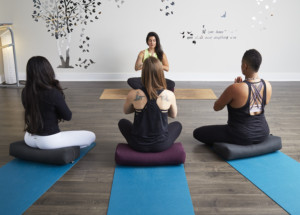 If you are new to the studio, take advantage of our amazing offer below.
30 Days Unlimited for only $55!
Ani O Yoga is all about a RETURN TO SELF.  Our exploration on the mat allows us to take this return to self in all other aspects of our lives.
It is important to us to provide an environment that supports our students to be their best physically, emotionally, and spiritually.
Our "warm" studio (26.5  degrees Celsius) is not a hot yoga studio, but it allows for a safe warming of our bodies as we ease into our practice.
After a nice warm practice, you have the option to take advantage of our showers and change rooms.
We offer free parking and we are wheelchair accessible.
Our amazing team of teachers bring a vast  array of experiences and styles to Ani O Yoga.  We are a community of learning from each other and our students.  We explore this practice from a place of sharing.
We look forward to joining you on the mat!
Holistic approach to wellness and fitness

Improved flexibility, stamina, and strength

Increased confidence and mental strength
Contact Me
I'll provide you with the plan, you bring the effort and together we can reach your goals.
Let's Make It Happen!
Contact Me