Actual Client Testimonials
I was about to renew my gym membership (as so many do at that time of year) when my wife mentioned Trish's program. I was initially skeptical that a personal trainer offering a yoga based approach to fitness was gonna work for me. After considering how my previous gym routines failed I came to the conclusion that I needed to try something new and I signed up the next day.
That one decision changed everything.
Trish is a knowledgable highly skilled trainer who while challenging you to be your best always manages to stay positive and supportive. The sessions are fun, interesting and effective. I can honestly say for the first time in my life I genuinely look forward to working out.
After a month I feel great, I am losing weight, I have more energy, I sleep better – I even have improved mental clarity and reduced stress.
If you are ready to get healthy and achieve sustainable holistic results you have come to the right place!
T.J.M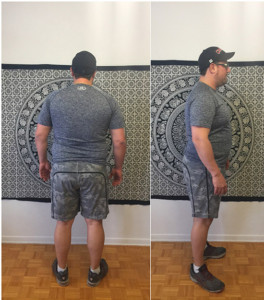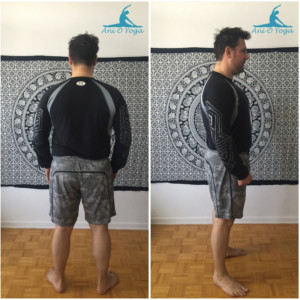 When I first came to you in January I was in desperate need of stress relief. I felt myself going down a destructive path, not being able to relax, sleep, de stress and breathe. You introduced me to the power of yoga and deep breathing. This opened the door to a complete transformation. After a few weeks you became my personal trainer, once again being responsible for my body transformation. You helped me reach goals I thought I'd never reach. Here we are today, almost 8 months later calmer, leaner, fitter and most importantly healthier than ever before. I can't wait to see where this journey takes me. Yes I curse, yes I whine, yes I complain – BUT – I persevere and push through each time because you motivate me. I hope you know how thankful I am for you. You have made me a new woman! Thank you!
Love,
Linda B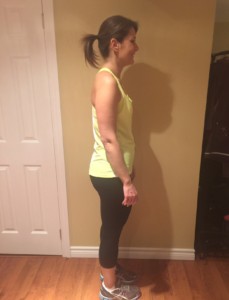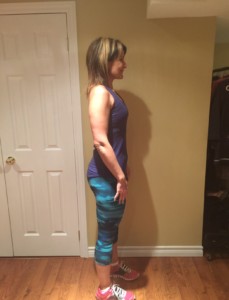 I lead a very busy career and family life. My time is occupied with raising my two kids, ages 8 and 4. In my spare time, I play roller derby. In the last few months I've hit a wall with my fitness and energy levels. Getting in touch with my old friend Trish was the best decision I've made. She created a customized fitness plan reflective of my needs by combining strength, agility and yoga. Not only have I increased my strength and endurance, I have also lost almost 7 pounds, and my Derby game is stronger than ever! She's really helped me develop a well balanced eating plan that is enjoyable. I love that she also checks in with me regularly to see if I keep on track with my goals.
"It was time for new pants, size 4….what?!! Never been a size 4, used to be 8!
Irina B.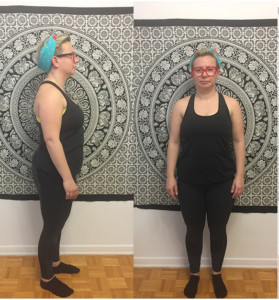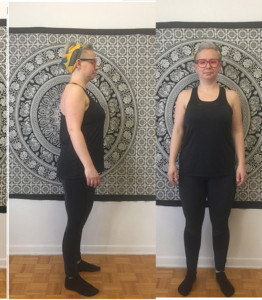 "When the opportunity arose that I could be trained by Trish, I have to admit that I was very scared. I was scared of change, I was scared to face my weaknesses, but ultimately I was scared I would let her down … BUT, after my very first session, it quickly came to light that I am working with a woman whose energy is inspirational, motivating and infectious. Now I'm 6 weeks into training and I feel like a new woman. I'm standing straighter, my smile is brighter and most importantly, my booty feels fabulous. Thank you Trish for all you do, you are a blessing! "
"The last 3 1/2 months have been life changing, the guidance and knowledge you bring is invaluable. To know I can call, text or email you for advice on my daily food choices is very reassuring, because I came from a place where most of my natural habits were very unhealthy, so I needed my hand held most of the time. Now I'm eating healthier, my body is stronger and im down 4 SIZES!!!, but I know this is just the beginning of my journey, but I'm confident I can be successful especially with you to lead me. Thank you, thank you, thank you, Trish!!! … You have no idea what you've done" #beastmode
________________
"My advice is….DO EVERYTHING THIS WOMAN TELLS YOU TO DO! " 
F.C.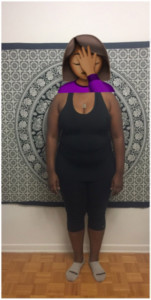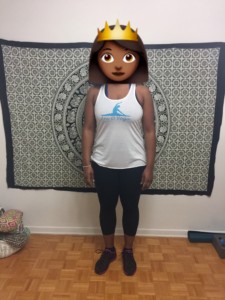 "I felt the burn! After some modified workouts my amazing trainer managed to get my shoulder back to normal. My posture has improved and there is no longer any need for me to spend my hard earned money on a new wardrobe because everything fits again! Even when I was feeling unmotivated Trish's positive feedback and encouragement got me back on track. I make conscious dietary choices which has lead me to a cleaner lifestyle. I am excited to see what my future will hold for 2017 as my New Years resolution this year is to stick with it!" 
Maureen I.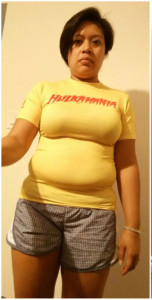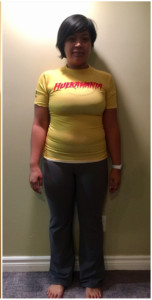 "It's hard to believe we've been training for 5 months. Life at work and at home has been very hectic (probably the most hectic it's ever been) but I manage to tackle each day with so much energy and positivity! I know for sure it's due to the lifestyle changes I've made with Trish's help. I look forward to our workouts and religiously track meals on the MFP app. I feel like I'm more thoughtful about what I eat rather than limiting myself. I've gone down from an 8 to a 6 and like what I see in the mirror. But hands down the best part is being able to spend quality time with my sisters and Trish. I'm sweating during our sessions but an hour flies by because we're cracking up the whole time. I love you guys and can't wait for what the new year will bring!" #allthefeels 
Aleah L.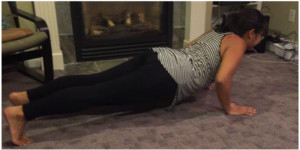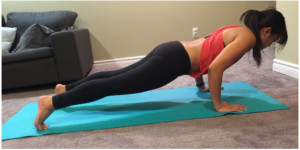 "When I first started training with Trish, I was nervous. I have a chronic hip issue that (of course) was aggravated a couple weeks before the scheduled start of training. On the day we started training, my mobility, and strength were greatly limited; I was, actually, using a cane while walking. Trish listened to my needs, and modified the exercises to allow me to get the most out of our time together. She was supportive, and motivating while still pushing me to push myself. Fast forward to three weeks later, and I am already so much stronger. I can walk, pain free, without assistive devices!! That is an amazing feeling!! I am excited to get stronger, and to start seeing the changes in my body that I already feel. Thank you, Trish!!!"
Jacqui K.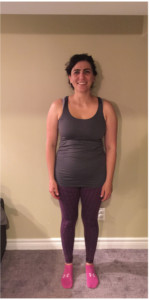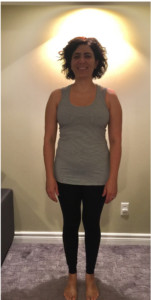 "This is the strongest I've ever felt on a dive trip. I've been remembering your cues about broadening my clavicles and properly engaging my core muscles to keep my back straight and strong. The gear with weights, a full tank, and the BCD regulator is about 40-50 lbs. There are times where I am sitting or standing and waiting with the gear on and/or climbing down ladders into small boats. This is definitely hard on the back, but the yoga training has kept my back from hurting through 57 dives so far!!! Thank you so much Trish, I can't wait to continue when I get back!" 
Rebecca W.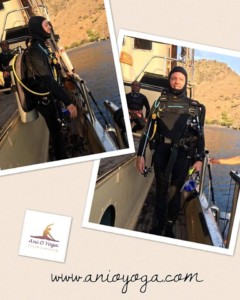 Live Your Life to the Fullest!
"I put on a blouse I bought several months ago with tag still attached and it's too roomy in the boobies and arm especially.
Yeah!!!!!"
Ani O, what a blessing you are?  I arrived for our session today with a broken aching body and exhausted mind and now I'm floating through the many chores that are in my path.
The restorative yoga session was awesome.  All the tight muscles in my body feel loose yet alive, my pinched nerve doesn't even ache, my mind is clear and I feel focused vs. scattered
It is a true gift to have a personal trainer with expertise in yoga, health and nutrition plus the willingness and flexibility to address my specific needs on a particular day.  Without your expertise in multi areas I would have to cancel a session.  Instead, I received much needed healing for my mind and body through our restorative yoga.
Jenni G.